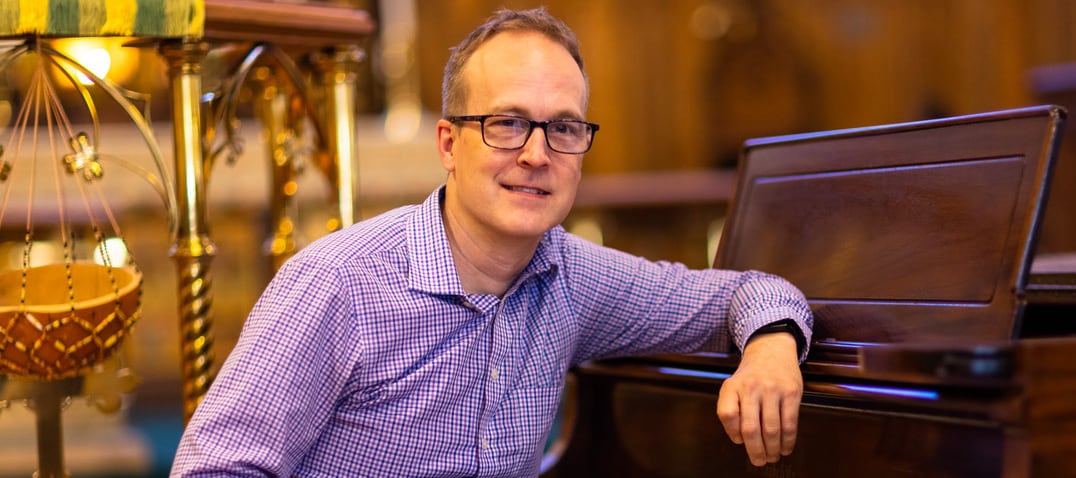 Matthew O. Thomas
Artistic Director
After helming two successful virtual choir concerts with the Berkshire Concert Choir as co-music director, Mr. Thomas is honored and excited to be installed as our new Interim Artistic Director for the 2021-2022 season.
Mr. Thomas, who also serves as the newly elected Dean of the Berkshire Chapter of the AGO (American Guild of Organists), is the Director of Music, Choirmaster, and Organist at St. John's Episcopal Williamstown, , teaches general music and choral music at St. Stanislaus Kostka School, and is a regarded and highly active Choral Conductor, Collaborative Pianist/ Organist, Music Director and Music Educator.
Mr. Thomas holds a double concentration Masters in Organ Performance and Music Composition (Hunter), an undergraduate degree in Piano Performance (Belmont University), and Artist Diplomas from The Russian Academy of Music (piano performance) and The American Musical and Dramatic Academy (Musical Theatre Performance).
As a Musical Theatre Music Director, Mr. Thomas served as the Collaborative Pianist and Music Director for Broadway sings for E.A.T., accompanying some of Broadway's finest personalities, and has served as a vocal coach, and rehearsal and audition accompanist for many stellar performers and productions. In Fall 2019, he joined the creative team as Music Director for the Main Stage production of Sweet Charity at MCLA, and in the Fall of 2021, Thomas will join the staff at MCLA as an adjunct professor in the Music Department.
Thomas's recent compositions, String Quartet: Hymnos Meditation and Transcendence for solo violin, and Suite Midiévale for solo guitar were premiered at Hunter in New York City during the 2017-2018 and 2018-2019 seasons.